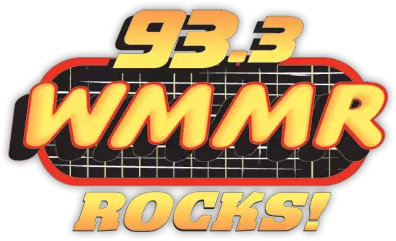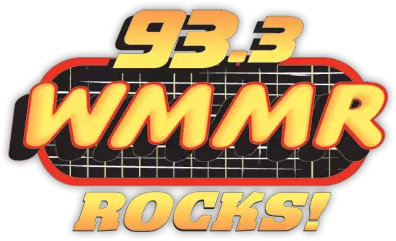 About
Now more than ever, your neighbors need our help
The 4th annual Phil-a-Trunk is a literal food drive/car show where we are asking any and all car clubs of the Delaware Valley to unite and drive out hunger within our region. Fill up your trunks, frunks, and beds with non-perishable food items and either drive down to Xfinity Live, staging will be in the TBD Lot of Wells Fargo Center as a group or meet your club there on Sunday November 6th, 2022
Phil-a-Trunk is kicking off WMMR Preston and Steve's Camp Out for Hunger. Camp Out is the largest single-location food drive in the U.S.,and benefits Philabundance, the Delaware Valley's largest hunger relief organization. In the past two years Phil-a-Trunk has collected over 300,000 pounds of food. Phil-a-Trunk and Camp Out help Philabundance feed the 700,000 people in its nine-county service area who do not know where their next meal is coming from, or if they will have one at all.

We will stage all car clubs in the Wells Fargo Center parking lot, then each club will drive as a group to unload and weigh your totals. Phil-a-Trunk is shaping up to be one of the largest car events of the Philadelphia area.
Come and hang all day at Xfinity Live:
Car Show
Bands on Xfinity Live Stage
This is a rain or shine event, so please attend, people should not have to go hungry on the account of the weather, drive a backup vehicle if you prefer.
Gates Open at 10AM
10:00

Gates Open

10:30

Porsche Club
- Mustang Clubs

10:45

Black Top Villians

11:00

Mopar Muscle (everything Mopar)

11:15

Telsa Club

11:30

Corvette Clubs

12:30

Mini Coopers

1:00

Audi

1:30

Jeep Clubs

4:00

Closeout
Smaller clubs will be scattered throughout the day
What to Bring
Top 10 Most Needed Items
Philabundance keeps a list of its highest food priorities, which helps the hunger relief organization to provide the most nutritious food to those it serves. These items are high in both demand and nutritional value. While Philabundance continues to accept other items, we kindly ask you to focus your efforts on these items so, together, we can have the maximum impact for individuals facing hunger.
Peanut Butter & Jelly
Cooking Oil
Canned Tuna or Meat
Canned Fruits & Vegetables
Canned Stews & Soups
Oatmeal/Breakfast Cereal
Whole Grain Pasta
100% Juice
Rice
Boxed, Non-Refrigerated Milk
Other Recommended Non-Perishables
Macaroni & Cheese
Canned/Boxed Pasta
Canned Chili
Directions
Currently we are scheduled for the parking lot F at the Wells Fargo Center, enter off South 11 Street (see map below).
Gates open at 10AM
History
Riesentöter is the southeastern Pennsylvania region of the Porsche Club of America encompassing 9 counties including, Philadelphia, Chester, Delaware, Montgomery, Berks, and Bucks. We have over 2600 members in our area that generates camaraderie through driving events such as Driver's Education, Autocross, Street Survival, and charity. This is our seventh year in doing a literal food drive for Philabundance in conjunction with WMMR Preston and Steve's Camp Out for Hunger..
For the past 5 years we have had a friendly competition between the Porsche Club and Jaxon's Jeep Club to see who can bring the most food. Last year, together, the two clubs provided over 70 tons of food.
Just imagine what all the car clubs can do.
So this year we are making our drive even bigger by asking all area car clubs to get in on the drive and competition. Phil-a-Trunk is now the official kick-off event for Camp Out so please join us as we try to drive out hunger in the Delaware Valley.
Philabundance was founded by an idealist named Pamela Rainey Lawler who saw perfectly good food going to waste, and, at the same time, saw people going hungry.
What started out as a small food rescue organization operating out of a Subaru, 30+ years later, is an innovative, impactful and collaborative organization distributing more than 24 million pounds of food a year to those in need.Although the organization is proud of its growth over the years, there is still more work to be done: in Philadelphia, one in five people faces hunger. Philabundance can help people in need in Pennsylvania and New Jersey thanks to the support of community partners who donate time and food or funds.
Every donations counts:
A one-pound donations helps provide one meal for someone in need.
Just $1 can help provide up to two meals.
With $20, Philabundance can buy a case of peanut butter, a delicious and crucial source of protein for kids.
$50 helps give a four-person household three meals a day for one week.
Philabundance is bolstered by community partners and is also a proud member of Feeding America, a nationwide network of food banks leading the fight against hunger in the United States.
Tale of the Scale 2020
A huge THANK YOU
Drumroll please..................159,655 pounds of food
We want to thank everyone who made that number possible, every car club, every individual. Your dedication and commitment is awe inspiring as well as your patience - we know it's not easy, you need to go get the food, then drive down to Philly, then wait until your club is called, then wait in line again BUT that number, in pounds, feeds a lot of our hungry neighbors. This one day event helped feed, now truly think about this, if every stadium in South Philly was filled to capacity (a parking nightmare we know), that's how many people you have helped ease some hunger pangs. Now that number is just a tad shy from last year but we had 100 fewer cars this year for obvious reasons and the cost of monetary food donations (dollars received) went up by 25%. Still that's an unbelievable number that makes us proud of your support. Now this is not a competition because the real winners are your neighbors but here are the number per club - you know so you can try to beat your totals for next year.
| | |
| --- | --- |
| Porsche | 128,596 |
| Mustangs | 2,814 |
| Blacktop Villains and Neckbreakes | 1,507 |
| Mopar | 9,350 |
| Corvette | 6,860 |
| Mini Cooper | 4,444 |
| Tesla | 1,232 |
| Audi | 1,598 |
| Jeep | 3,253 |
Tale of the Scale 2019
Riesentoter Region of PCA hosted for the first time, Phil-a-Trunk, a literal food drive involving over 20 car clubs. On Saturday November 30th, 2019
Before we get too far....let's give thanks. First again to RDS Automotive Group. They were the Premier Sponsors of Phil-a-Trunk. Thanks to them the parking, lot, porta-potties, and tent were paid for. We then had Fabspeed, showing off their extra power add-ons, Quadratec rolled in with a few rock climbers and a load of parts and gave a ton towards raffle prizes as did Tier One Motoring out of Oaks, a place for all your car electronics. New Jersey Motorsport Park raffled a free track day and The United Brotherhood of Carpenters and Joiners helped put up our tent Advance Scales brought in scales for our weigh stations while CarSmarts Radio caught some of the event on video. Then I would like to personally thank Joe Giles and Pat Dolan from the Phillies with parking lot support.
We pulled into a well organized parking lot as Riesentoter's ax council manned the parking stations. They were real pros in telling the masses where to park and we thank all the guys, Matt, Chris, OT, Jose, Trevor, Anthony, Dave and Maggie for waking up extra early to place cones and prepare for our arrival. We had just about 800 cars from all of the clubs.
Instead of emptying our cars right away and leaving, we parked our rides and watched as the other car clubs entered the huge parking lot. Members were free to walk around, chat with other clubs, buy raffle tickets, grab a bite to eat at Roasted Liberties, 2 Sammies, or 151 Saloon, or grab a free cup of Joe at Dunkin Donuts, or listen to the great live music powered by the Holt's. Wendy did the job of emceeing, while helping Maggie, Beth, and Nikki drumming up sales for t-shirts and raffles.10:30 an announcement was made for the Porsche club to get in line and ready to unload their food. It took only 30 minutes to unload the entire caravan of Porsches.
After the Porsches unloaded, the other car clubs started to role through....and we saw everything....The Black Top Villains who were one of the first ones to arrive at the lot, unload with a total of 1474 We had the Grave Diggers bring 20 pounds for their first time out, and every little bit helps, that will help feed a family of 3 for a week. The Valley Forge Mustang Club rumbled in with 2,985 pounds. Audi arrived with 293 pounds, 3 Ferraris unloaded an impressive 220 per car for a total of 661. All the vette clubs gathered together an managed 1674 pounds. Mopar showed their muscle with 5346 pounds of food, this included a bunch of Mopar clubs, like 215, Sinister and the likes. Los Atrevidos 215 car club unpacked 249 from their rides. Tesla, I didn't hear them arrive, unloaded 688 of nonperishables. SCCA gathered through the line and dropped 439 pounds into the Preston and Steve Camp Out for Hunger boxes, while 10th Generation Society - had 738 pounds in some very cool looking Hondas. In between car drop-offs we gave away a large amount of raffle prizes, some donated by our sponsors, like two baskets from Capital Grille containing a $100 gift card, bottle of wine, and a set of some their awesome cutlery.
Last to the line was Jaxon's Jeep Club, which included the Jeep Enthusiasts who drove down from Allentown among other Jeep Clubs. Some were tall as hell, others all deck out in lights and wreaths, but they were ALL packed with food. I have to mention Ryan from the Jeeps and John from the Porsches....these two guys really showed how to bring food. Both had cans coming from under their seats, the gloves boxes, door jams, and probably above the sun visors. John had like 1300 loose cans and Ryan gained like a foot in height to his ride when he left. To close out the event Samantha came through with a holiday trailer filled with over 750 pounds of food. The Jeeps unload their rides and the totals were weighed....they came in with a whopping 14,127 while the Porsche club rolled away with another record total for them with 20,663 pounds of non-perishable.
But what counts is the total amount of food Phil-a-Trunk raised for the Kickoff event for Preston and Steve's Camp Out for Hunger....with monetary donations, money from raffle prizes, and food brought....the total for this one event...drum roll please.....still drum rolling....still drum rolling.....162,556 pounds of food. Cymbal Crash. Confetti Cannons. Air horns. Sirens. That's a ton of food people.... actually over 81 ton.....Thank all of you who donated, volunteered, and sponsored. You will have changed the lives of so many people in the Philadelphia Area. We thank you, Philabundance thanks you, WMMR thanks you, and your neighbors really thank you. Just an overwhelming success. Prouder I could not be.
Well until next year...I'll remind you in July.
Jeffrey Walton